FFLC awarded a student for his good conduct who delivered a lost wallet to its owner.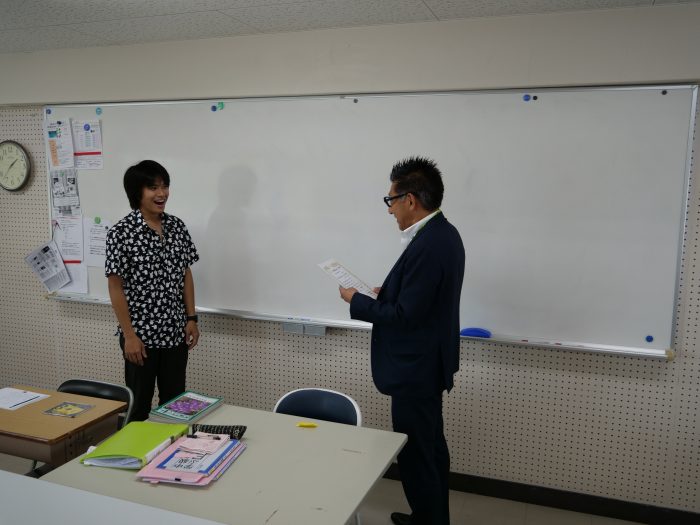 The awarded, Worapakdee Sahased (from Thailand), found a wallet in Fukuoka City and delivered it to its owner.
After delivery, FFLC received a thanking phone call from the owner, letting the staff know of his good conduct.
We the staff at FFLC awarded Sahased for his sincerity and distinguished behavior.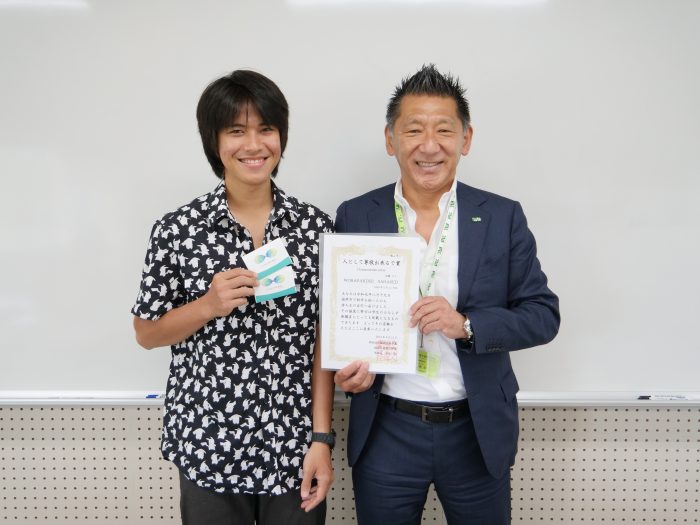 Sahased received a commendation and a small gift. An awarding ceremony took place in front of his whole class.

For questions regarding this article, feel free to ask us via Contact Form below, or via telephone (+81-92-631-0147).