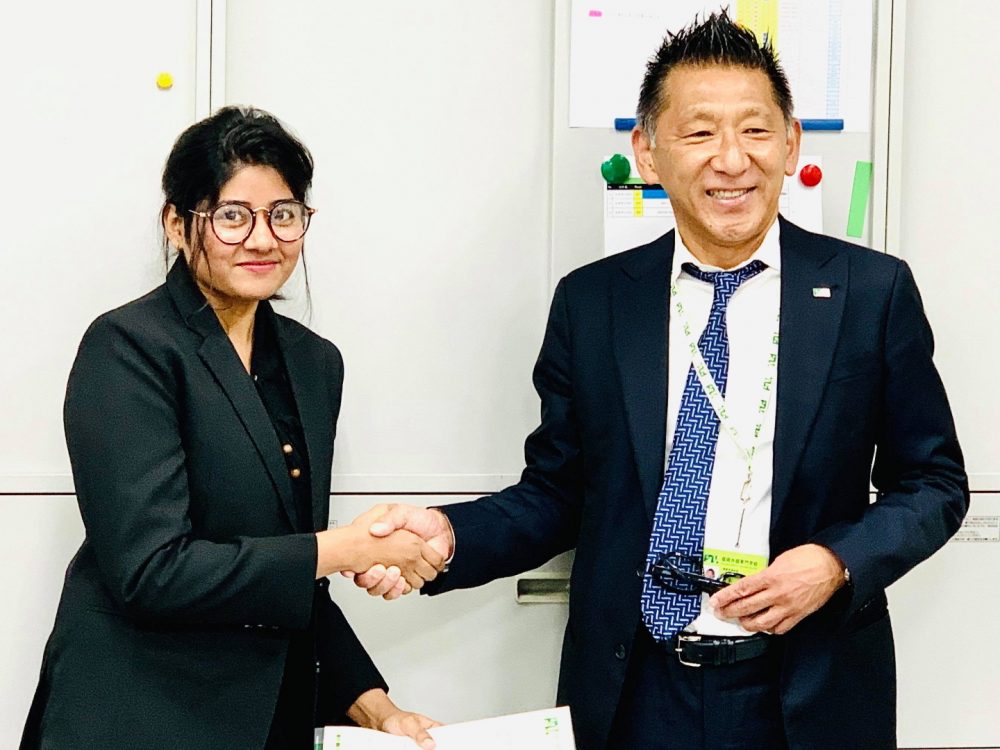 Risa (on the left) from Bangladesh has been eagerly working with us as an intern since October.
To honor her effort, Hitoshi IWAMOTO (President/Principal) handed her Internship Completion Certificate.
We are very grateful to you and your hard work, Risa!

For questions regarding this article, please feel free to ask us via Contact Form below, or via telephone (+81-92-631-0147).