A newspaper Mainichi Shinbun covered a talk session given by one of our students!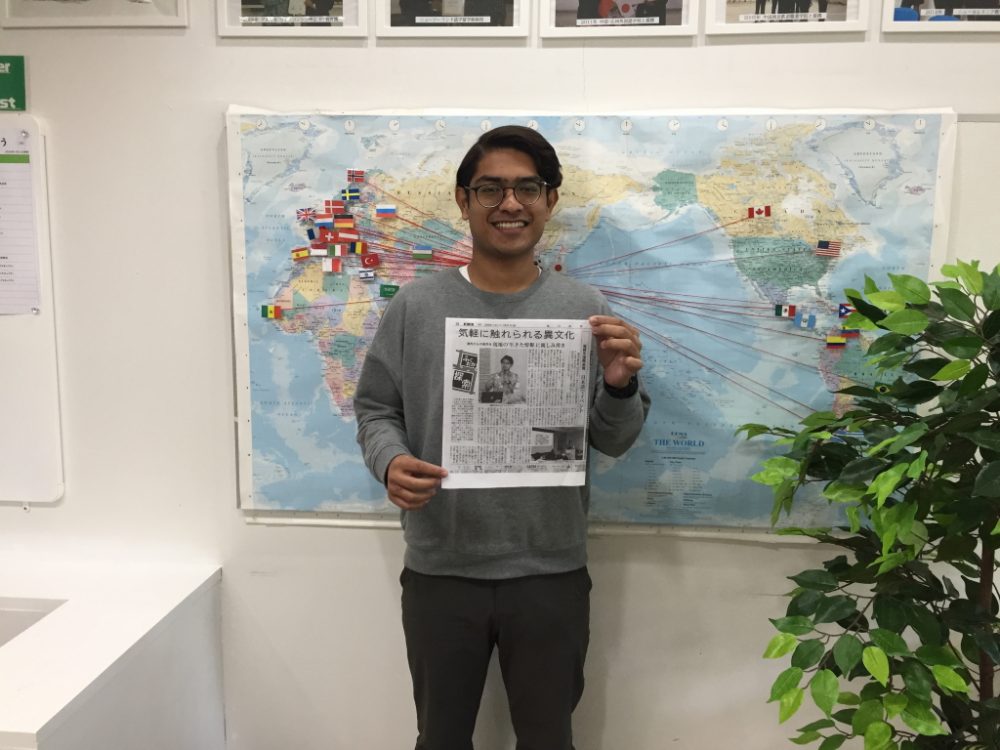 The student was one Shamsul Abadi Bin Lamri from Malaysia (photo). He gave the talk session at the event "My Hometown and Fukuoka", an event where an international student gives speeches about his/her hometown and comparison to Fukuoka. The event is hosted by Fukuoka City International Foundation.
Other than Shamsul above, a lot more students from our school are invited to be a speech giver at the event! For more information, please visit their website!

For questions regarding this article, please feel free to ask us via Contact Form below, or via telephone (+81-92-631-0147).