We are going to have an experience of "Canyoning" in Oita prefecture as a big event of Adventure club for this summer!!
Canyoning also known as canyoneering is an adventure activity that combines rock and water activities. When you go canyoning you will be trekking through river gorges, around pools and behind waterfalls. You will find yourself abseiling down waterfalls and jumping into stunning water rock pools.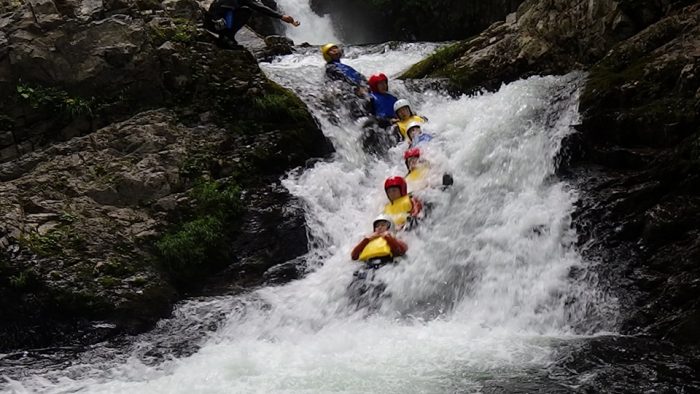 Let's enjoy the rafting with the beautiful nature and cold river water under the sun!
Original price is 22,000 yen.. but you can participate in this event for 9,500 yen which is very reasonable !!! This price is including everything (not lunch) ! Please join us!
However, according to the bus issue, only 75 students can participate. So lottery will be held when it is over 75 students.
Date: August 8th or 9th.
※We will have two groups, 1st group goes on 8th, 2nd group goes on 9th. So please chose the day you can go for this event when you apply.
First, please come to the administration office to apply for this event by 28th June!!