Japan Team led by our Vice President Kou IWAMOTO has won Junior Davis Cup.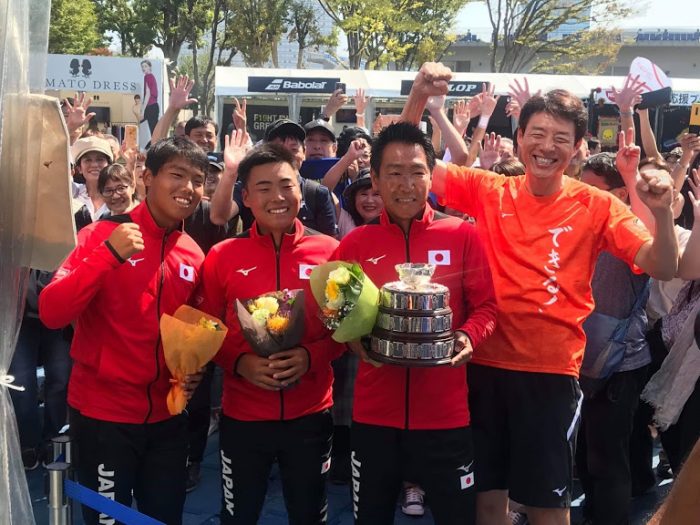 Photo (from left to right): Japan Team players, Mr. IWAMOTO, Mr. Shuzo MATSUOKA, a former pro tennis player
Junior Davis Cup is a junior tennis tournament for male tennis players under the age of 16, hosted by a renowned tennis world cup called Davis Cup. This year's tournament was held from September 24th to 29th in Florida, USA.