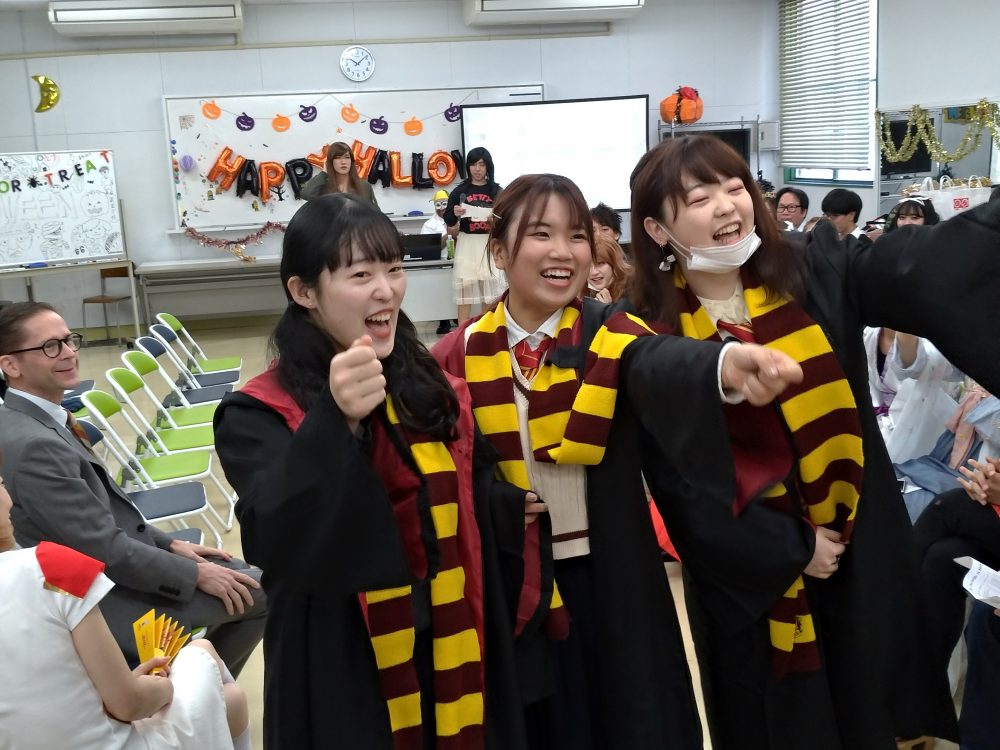 On October 31, students and faculty members at English Department held a Halloween Party!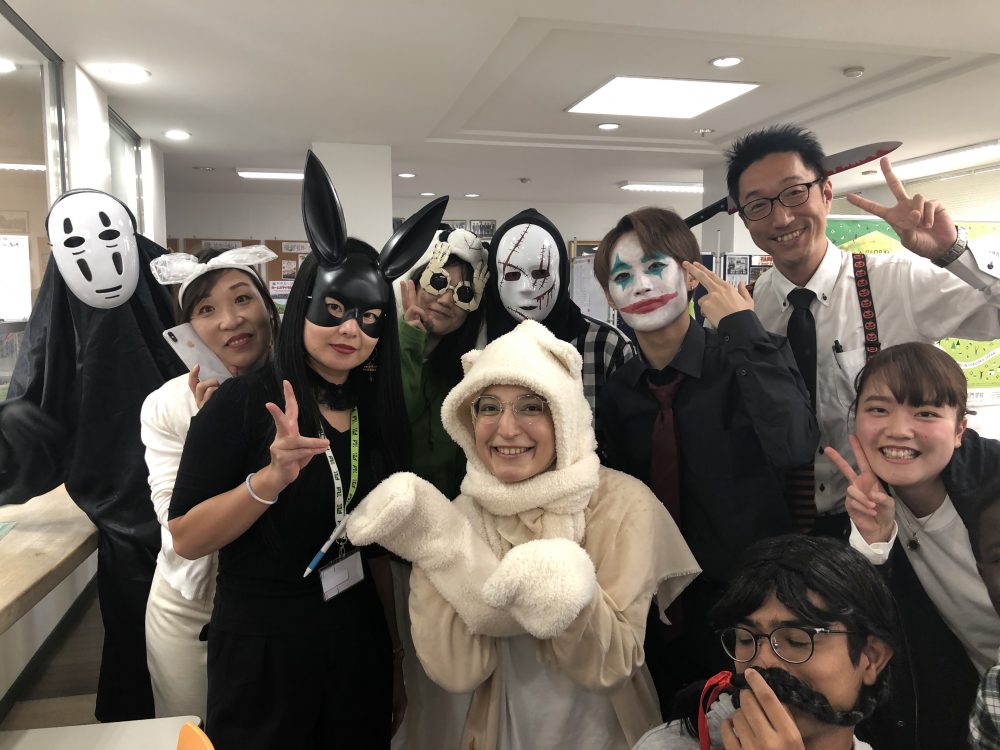 At the same time, staff at the 1st floor office had costumes/items on every one of them!

For questions regarding this article, please feel free to ask us via Contact Form below, or via telephone (+81-92-631-0147).