On February 4, English Course had a Final Round of Speech Contest!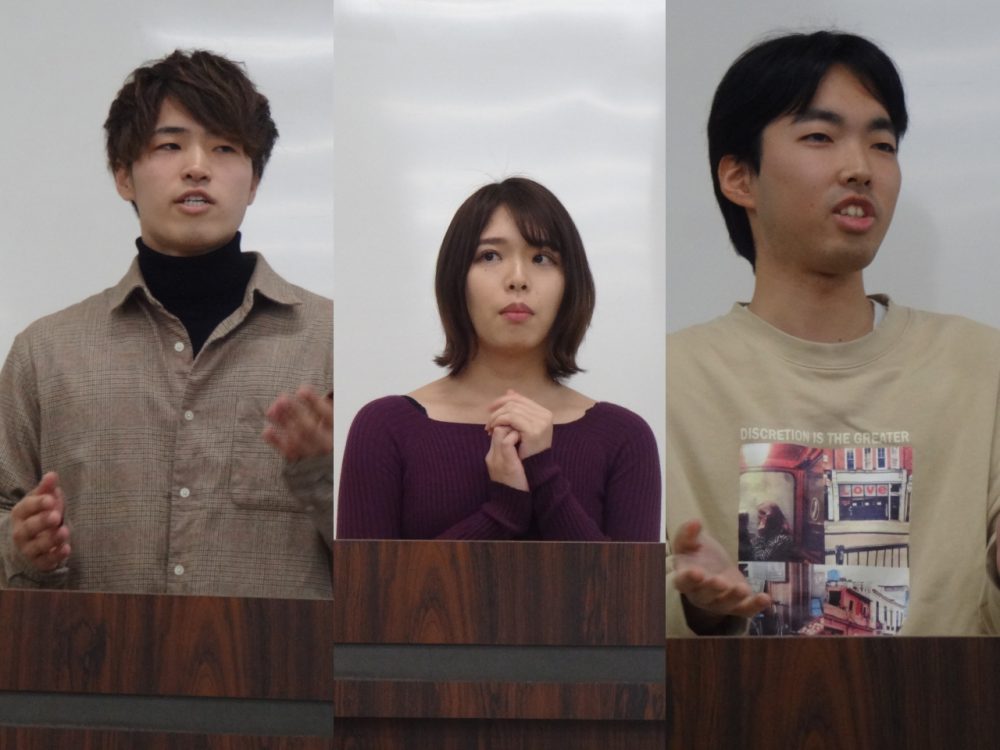 The Third place went to Yoshiki Tokunaga, Manami Hirana, and Sonosuke Umeki (from left to right)!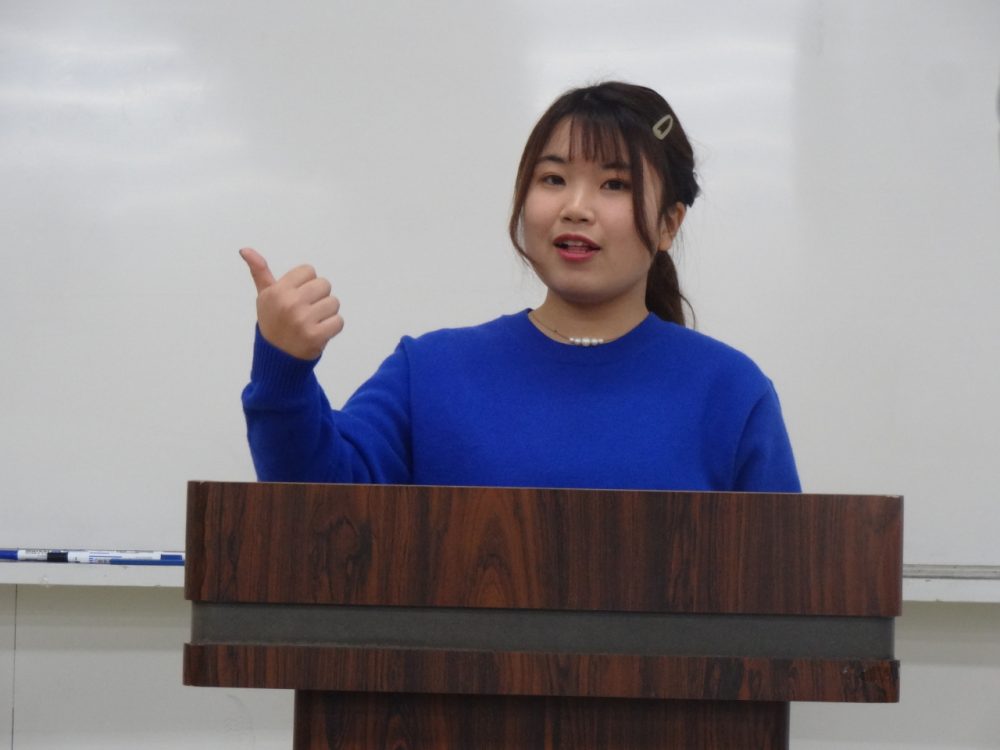 The Second place went to Yuri Nishimura, a first-year student!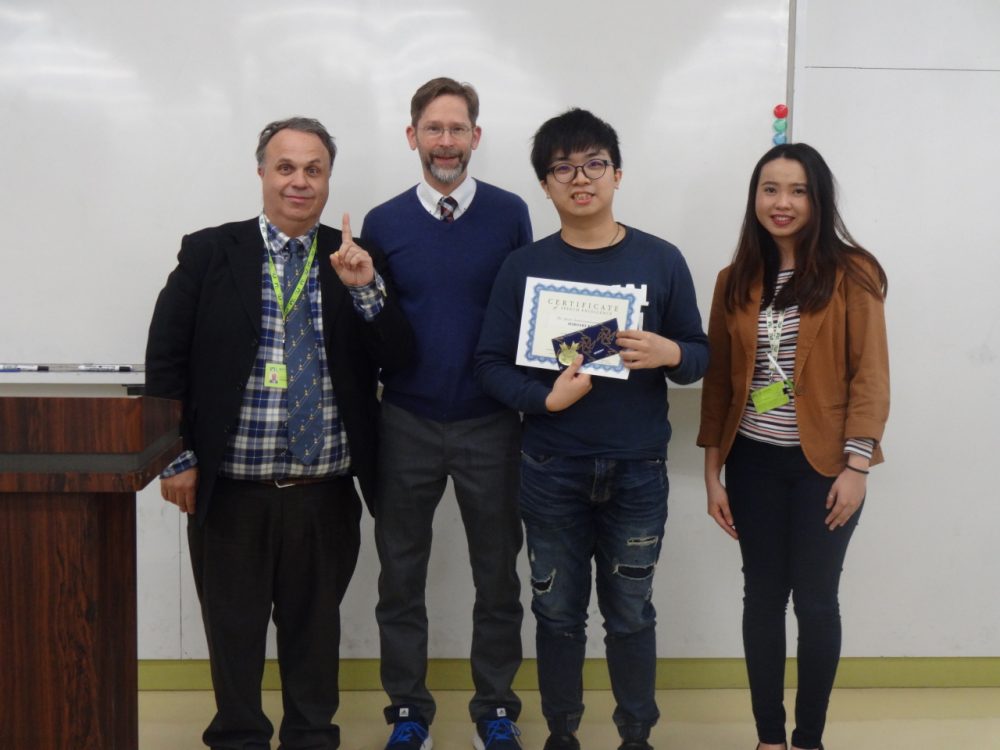 The First place went to a first-year student Hiroshi Kii!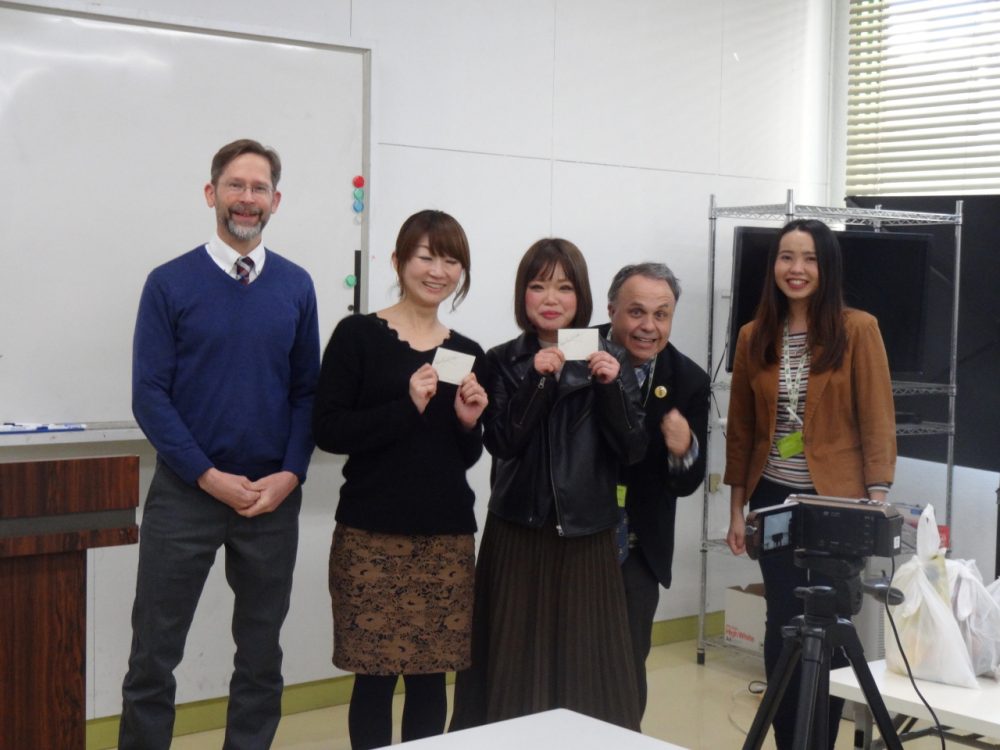 Akane Chiwata and Ritsuko Noma (both first-year students) was given a Teacher's Award!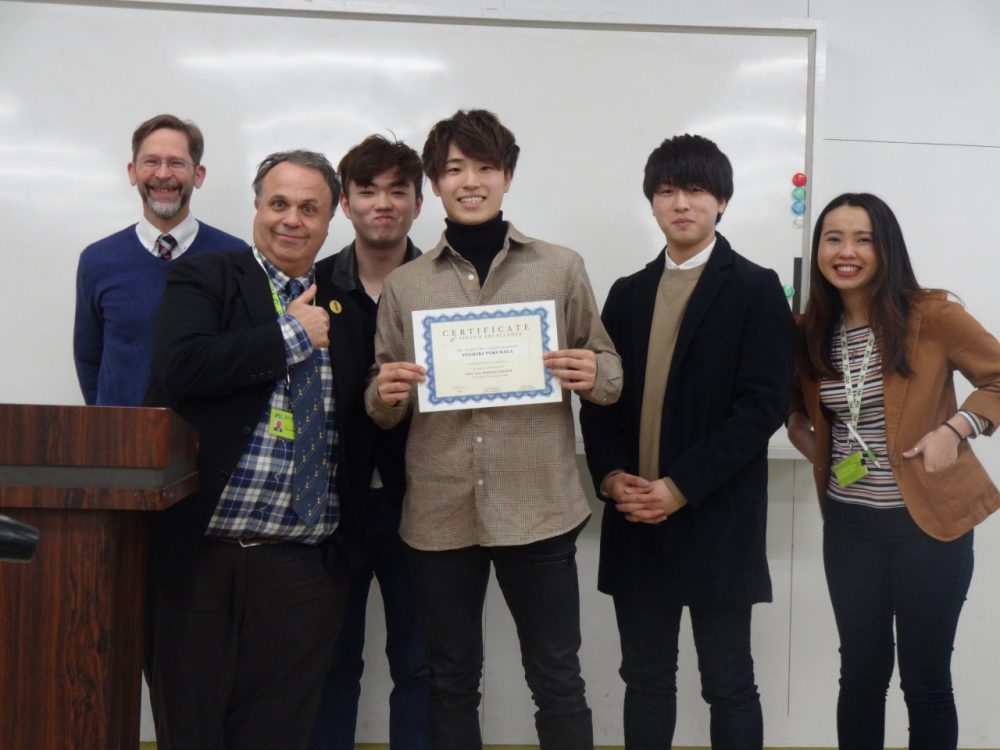 Students chose Yoshiki Tokunaga for People's Choice!

For questions regarding this article, please feel free to ask us via Contact Form below, or via telephone (+81-92-631-0147).