On September 7, students of International Career Course held a Group Research Presentation in Fukuoka Small and Medium Enterprise Support Center.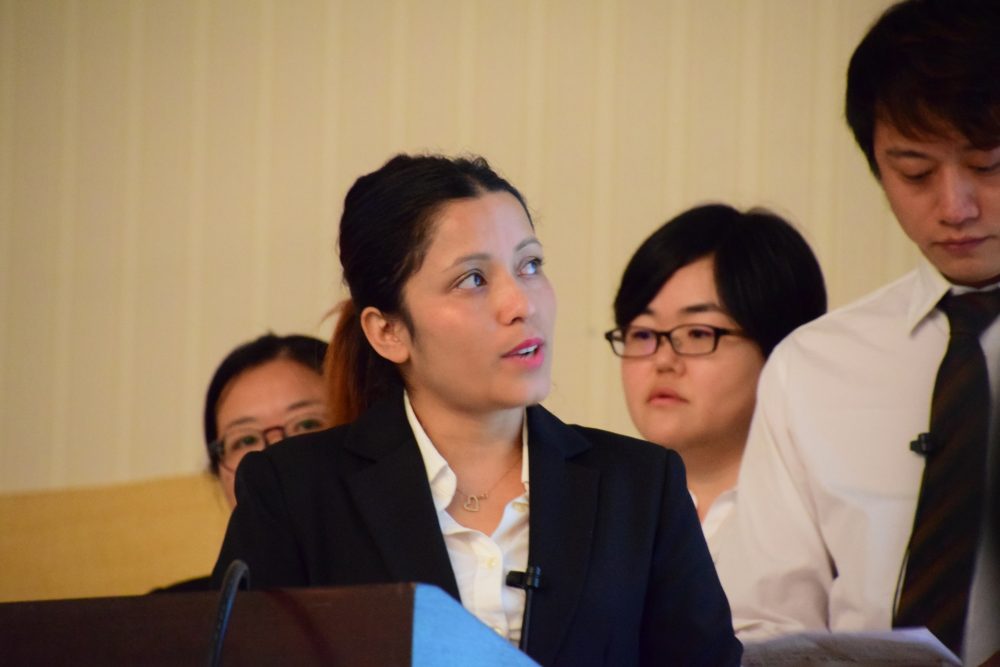 In Group Research Presentation, the students form teams and each team comes up with business plan, and propose to companies and enterprises FFLC has connection with.
This time, a total of 28 companies are kind enough to show to the event, and 4 teams of students introduced their plans.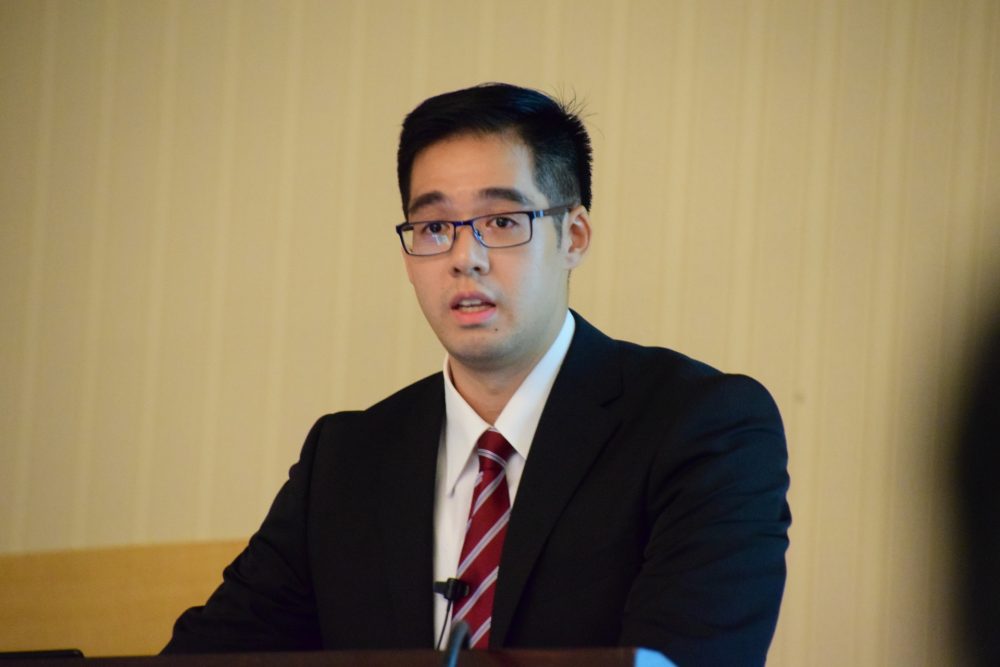 After the presentation, students exchanged business cards with guests.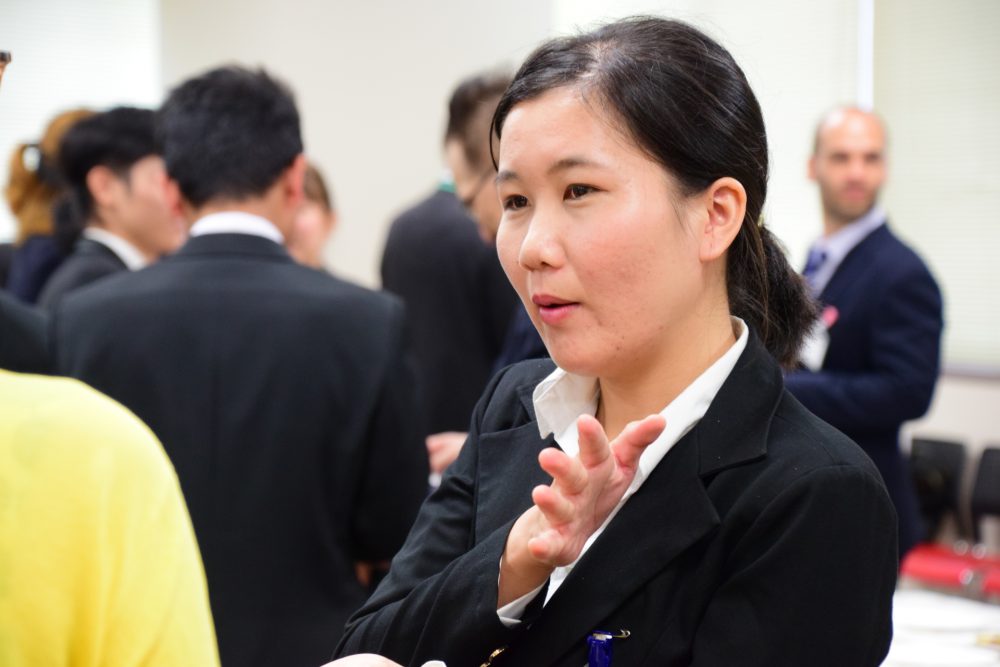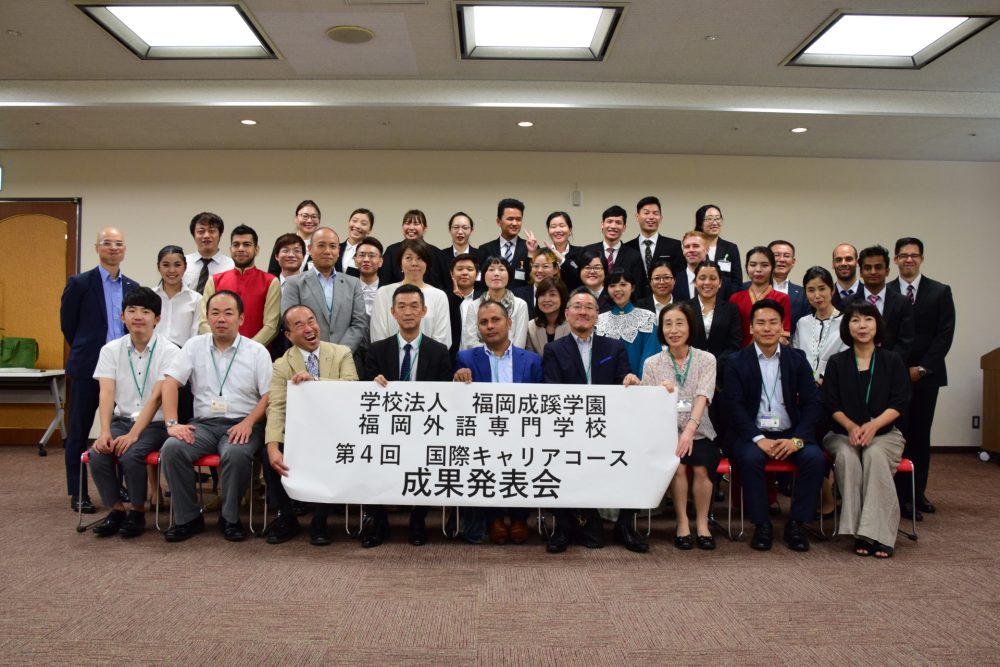 At the end, both guests and students got together for a commemorative photo shoot.
We at FFLC greatly appreciate the kindness of guests showing up for the event.

For questions regarding this article, please feel free to ask us via Contact Form below, or via telephone (+81-92-631-0147).