Our graduates got introduced on the website of the company they work for.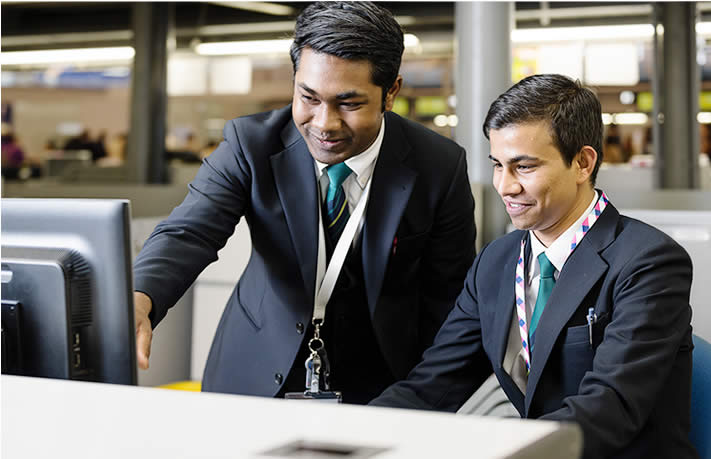 The company is World Air Passenger Service Co., Ltd. (Osaka, JAPAN) and our graduates Pandey Sharda Prasad (Nepal, right side) and Uddin Mohammad Mejbah (Bangladesh, left side). The web page focuses on the interview for Prasad, and one of the pictures on the page includes Prasad and Mejbah working together.
Both graduates are currently working at CKTS Co., Ltd, WAPS's subsidiary, as ground crews AT Kansai International Airport, Japan.
*World Air Passenger Service Co., Ltd. kindly allowed us to use the picture and put on the link.

For questions regarding this article, please feel free to ask us via Contact Form below, or via telephone (+81-92-631-0147).